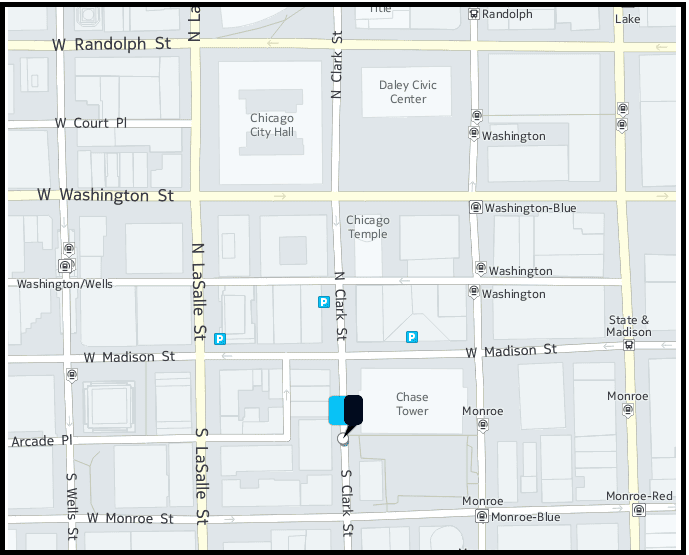 Contact
Our offices are located in Chicago's dynamic loop area at:
20 South Clark Street, Suite 600
Chicago, IL 60603.
Our main phone number is 312-291-0860. Our fax number is 312-291-0864.
The web form on the right may be completed to contact us by email or you may email us directly at mail@lsk-iplaw.com
Please do not send us confidential information or sensitive materials. Unsolicited information that you send to us will not be regarded as confidential.
OPENING – Associate Attorney
This full-time position has a billable hour requirement of 1650 hours. The position will entail U.S. and foreign patent office practice in drafting and prosecuting patent applications, opinion work, and client counseling on a variety of medical device, medical imaging, automobile navigation, electric vehicle, solar cell, electronic commerce, or mechanics technologies projects.
Requires: JD Degree.  Bachelor's Degree in Electrical Engineering. Passed IL bar exam, and eligible to sit for U.S. patent bar exam. 2 years of intellectual property law attorney experience.
Send resume to: Lempia Summerfield Katz LLC, 20 S Clark St, Suite 600, Chicago IL 60603 or hiring@lsk-iplaw.com
Recruiting
The web form may also be completed for career opportunity inquiries. Lempia Summerfield Katz is seeking talented individuals in search of a great place to build a career. We are accepting resumes from current law students for summer associate positions, from lateral attorneys and patent agents, and from legal support professionals.